Axanar is Proudly Sponsored By: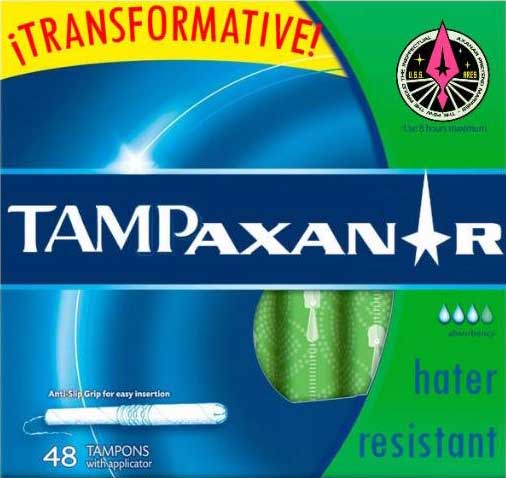 Whether you are taking torpedo hits in the pink or in the stink, Tampaxanar™ is there to help seal the breach.

A portion of the proceeds will be evenly distributed between our cocaine and human trafficking operations, because an addicted whore is an obedient whore.

Tampaxanar™ is available in the hater hygiene section wherever somebody's integrity and ethics have been sold. Also available in '.50 cal' girth and Pumpkin Spice.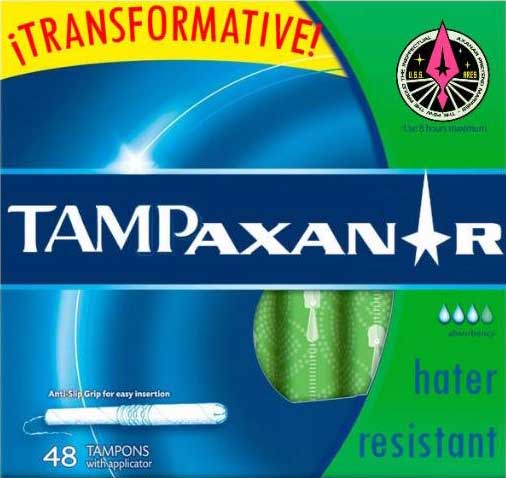 Now Includes "Firmament Defense" Patch!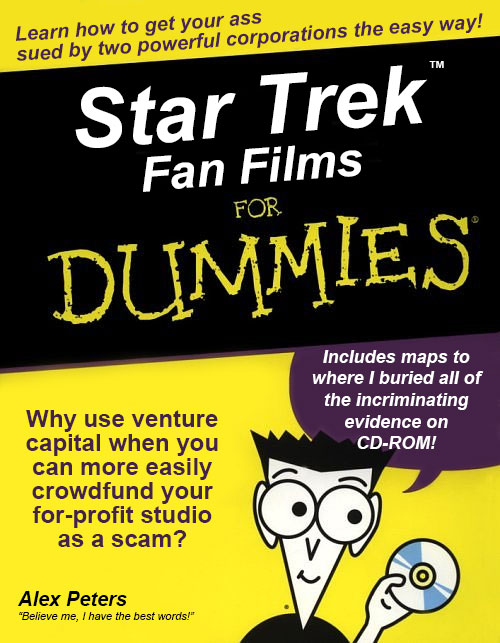 The reviews of our new book are in and we think that they couldn't possibly be more positive!

"I'd call this book crap, but that would be an insult to feces. Reading it gave me ass cancer. While in a pants-shitting rage I tried to torch it, but it's so cursed that you can't even set fire to the fucker."
—A Late New York Times Book Critic

"Sure, I'll do that for fifty bucks, Big Daddy, but you'll need to capture the squirrels first."
—"Camel Toe" Kevin, Hollywood Blvd. He-Bitch

"Alex says that my vagina smells like canned cat food. Is that good? I like cats. I'm so confused. Oooo... something shiny. This looks like a job for Wonder Girl!"
—NuDina, PhD of WtF

"It even has a coloring book section for my boyfriend!"
—NAMBLA Newsletter

"Feed me, Seymour!"
—Attorney for the Plaintiffs

"Fuck. Fuck. Fuck. Fuck. Fuck. FUUUUUUCK!"
—Attorney for the Defendants

Now available at select BDSM sex clubs and in the Axanar Donor Store.
We're Gaping to Serve You... Long Time!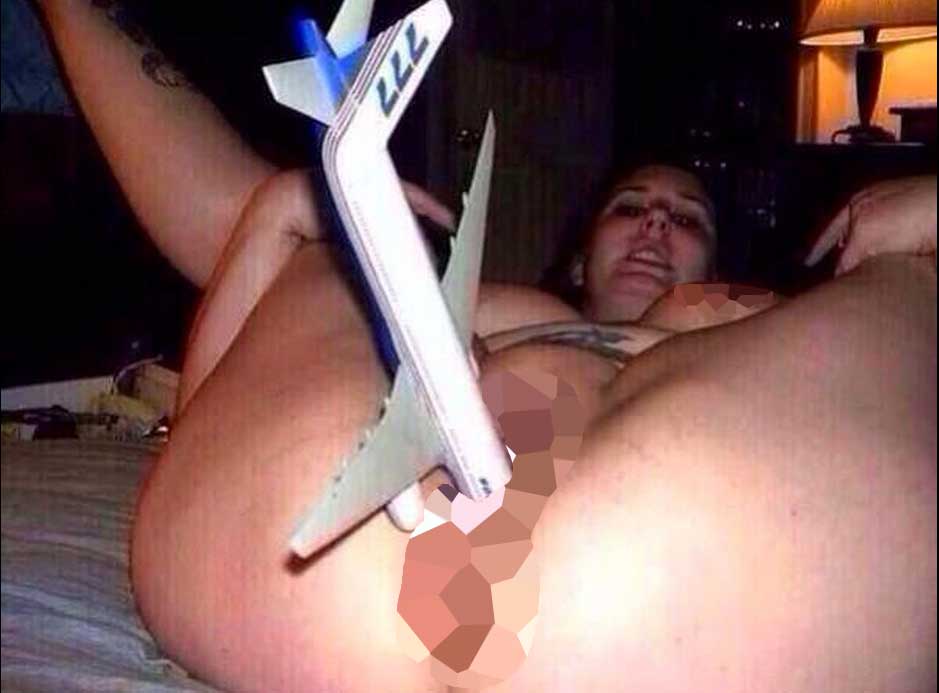 Dina, our insatiable Dominatrix of Fulfillment, is seen here aggressively negotiating with a major shipping carrier via Skype to get you the lowest two-day air rates -- give 'em hell, Dina! Always ready to get down and dirty with the delivery boys (and girls, too) in brown, Dina is also an avid erotic Godzilla reenactment enthusiast and we think that she's just dandy.

The jet model shown will be available on eBay very soon* with all proceeds supporting NuDina's fabulous buck teeth filing and lazy eye alignment combo procedure. Any remaining proceeds will be invested in a long overdue and not-for-profit taint waxing, because it's starting to resemble a Wookie snatch. Includes a full-color COA signed by "Dr. Ortega" of Tijuana, Alex Peters of Perpworx, and a random freeway offramp vagabond so that you know it's completely legit. Perpworx does not create COAs for non-authenticated items. No, sir, we -- I meant they -- do not. Trust us!

*"very soon" does not actually mean soon. Be sure to use metal tongs to open the package when it arrives and we cannot be held responsible for any overpowering stench, organic residue, or "bite" marks.
Dina is also an extreme pussy enthusiast and we recently overheard her singing this masterpiece in the shower after an intense group... fulfillment session. Look out, Lady Gaga!